Welcome
Welcome to the St. Petersburg Seventh-day Adventist Church. We are a part of a world wide body of believers who are looking forward to the imminent return of our Lord and Savior and who desire to help our fellow man by teaching, healing and assisting in their physical, spiritual and emotional needs. Our  Community Service Programs have assisted with disaster relief as well as other physical emergencies. Our Adventist Development and Relief Agency have International programs to assist those in need. We also believe that healthful living constitutes an important aspect of a Christian lifestyle and we provide stop smoking seminars as well as nutritional cooking classes.
We welcome you to fellowship with us and experience the joy of rejoicing in the Lord in worship and praise, in Bible Study and sharing, as well as fun and laughter while on a hayride together or picnics and parties. Come and join us! We will all be glad you did.
Worship Service
Worship service begins at 10:00am to 11:30am  
Sabbath School classes begin after service, 11:40am to 12:30 pm
Sabbath School classes are also recorded and stream on the St. Petersburg SDA Live Channel.
Upcoming Events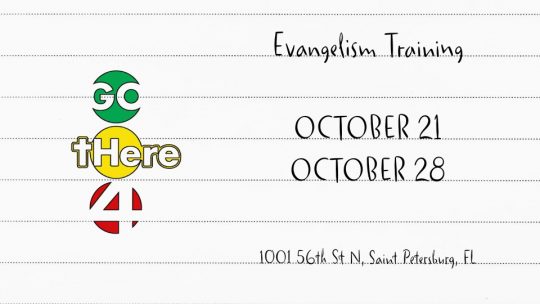 Bible Study Opportunities 
"Acts Bible Study" Wednesday Nights at 7pm
Zoom Bible Study will resume in August
Join Us In Worship